This project, located in the Papillion Creek South Basin, provides sewer separation to areas near 39th & R Street to 44th & Orchard Avenue, including portions of Hitchcock Park. New storm sewers were constructed along 42nd Street, Q Street and R Street. An existing combined sewer was converted to a sanitary sewer to carry newly separated sanitary flows. Additionally, this project included green infrastructure in Hitchcock Park and was designed for construction in coordination with a City transportation project to replace a railroad bridge and provide intersection improvements. The project achieved Substantial Completion in September 2017.
Green Infrastructure: Hitchcock Park

As part of the sewer separation design, new bioretention ponds were constructed in the eastern portion of Hitchcock Park. Bioretention ponds—both beautiful and functional enhancements to nature—are shallow areas that capture and store stormwater runoff. Vegetation was planted in the pond areas to help slow and filter stormwater runoff before it flows back into the newly separated storm system.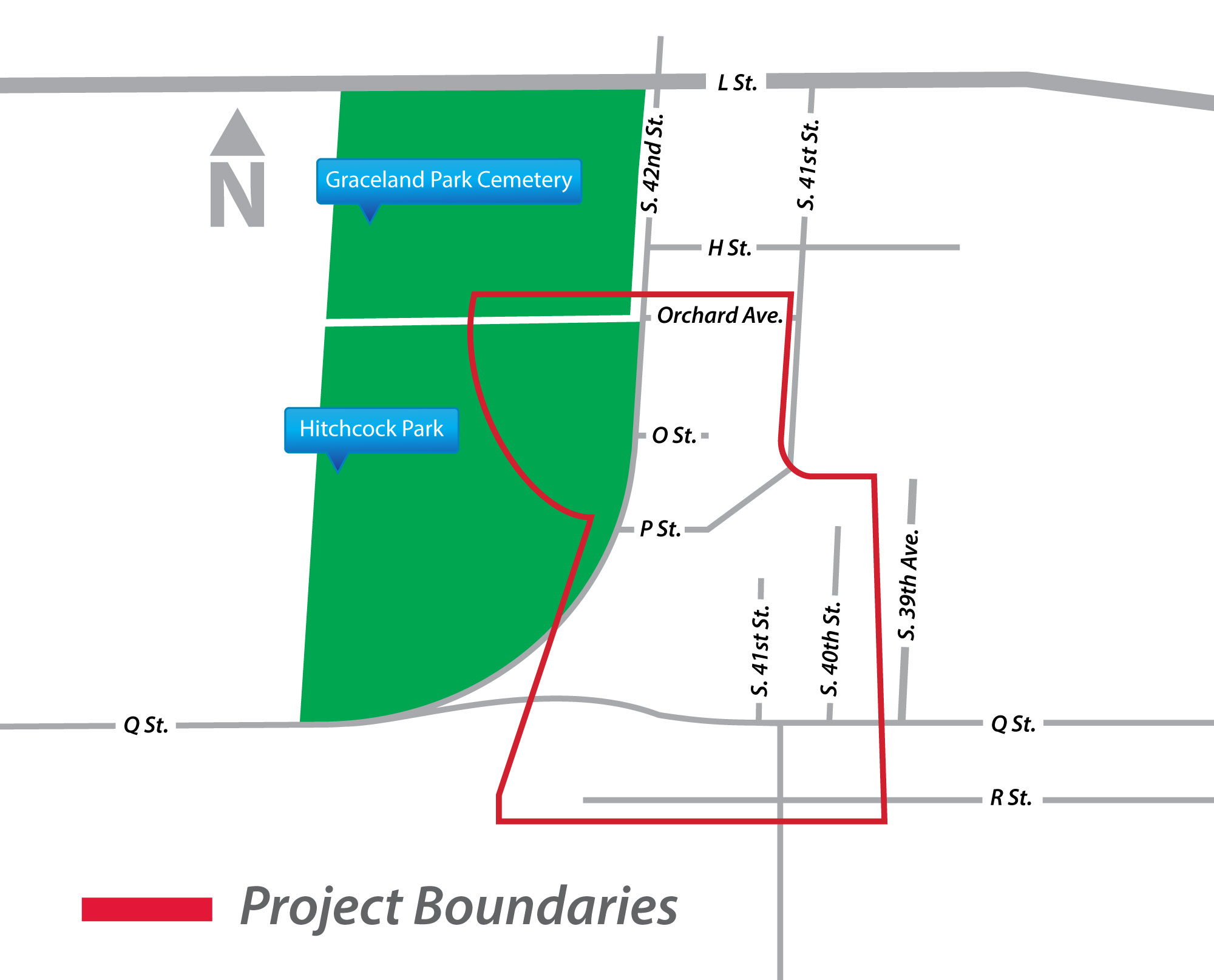 Project Factsheet

FICHA DEL PROYECTO
Completed Date
Sewer Separation – Q3 2019
Hitchcock Park Green Infrastructure – Q3 2017
Cost At Completion
Sewer Separation – $2.9 million
Hitchcock Park Green Infrastructure – $382,000
---
Contact information
City of Omaha
402-444-5220
Consultant
Gonzalez Companies
Contractor
Roloff Construction Co., Inc.
---
Project References
Project Number: OPW 52257
LTCP Project Name: 42nd Street and Q Street Sewer Separation
Project Number: OPW 52881
LTCP Project Name: 42nd and Q Sewer Separation (Hitchcock Park Green Infrastructure)